ZIPZOC
Application Guide
A Step by Step Guide to the Application of ZIPZOC Zinc Oxide Medicated Stocking
ZIPZOC is a Zinc Oxide Impregnated Stocking used in the treatment and management of venous leg ulcers, their associated skin conditions and in dermatology treatment. The stocking is produced from cotton and contains elastic fibres, allowing it to stretch.
ZIPZOC is a sterile, single use stocking which may be left in place for up to 7 days, depending on the treatment plan.
ZIPZOC stocking should ideally be applied to the lower leg from the base of the toes to just below the knee. Assess the length and size of the limb to be dressed and cut the stocking to size, remembering that when the stocking is stretched laterally, it will shorten slightly. Alternatively, if the stocking is too long, the excess may be simply folded back on itself rather than cutting away. To apply, simply roll the stocking up onto the limb in a similar way to applying a sock.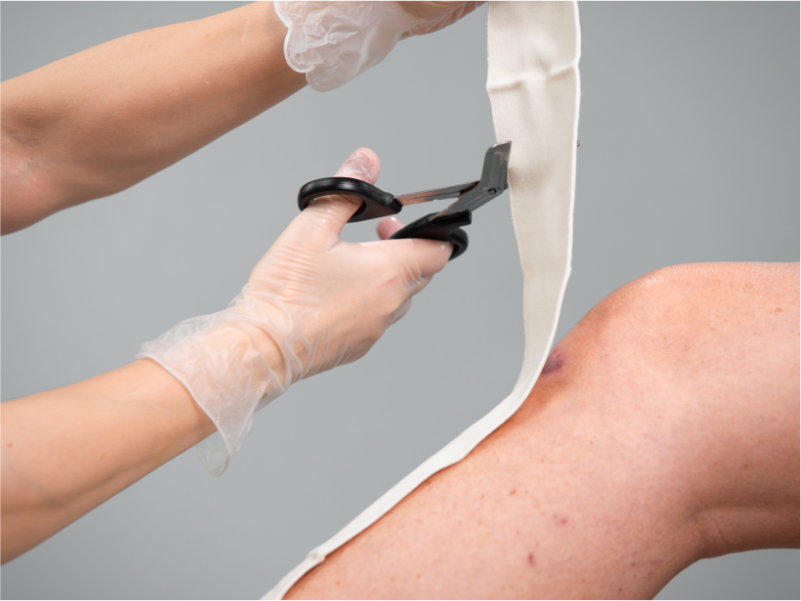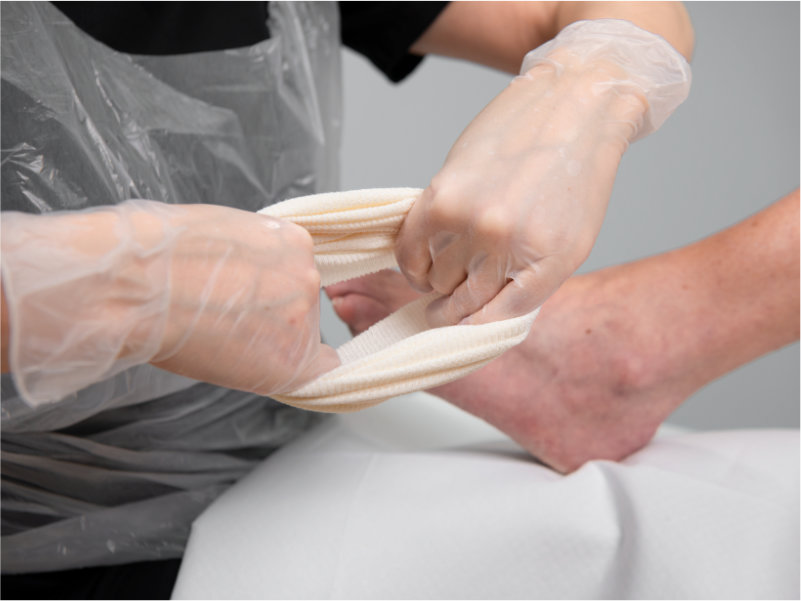 ZIPZOC may be used as the primary contact layer under bandaging, garments or compression therapy systems*, however, if it is decided to use an alternative primary contact dressing, draw up the ZIPZOC stocking from the toes, apply the dressing to the wound site and carefully pull the ZIPZOC stocking back down, taking care not to dislodge the primary dressing. Smooth away any wrinkles.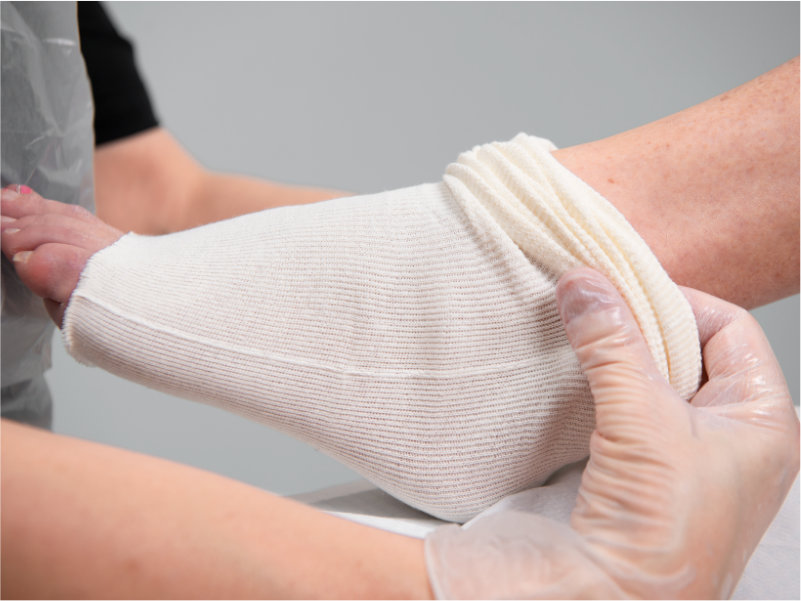 Cover with a retention bandage, garment, or compression therapy system*.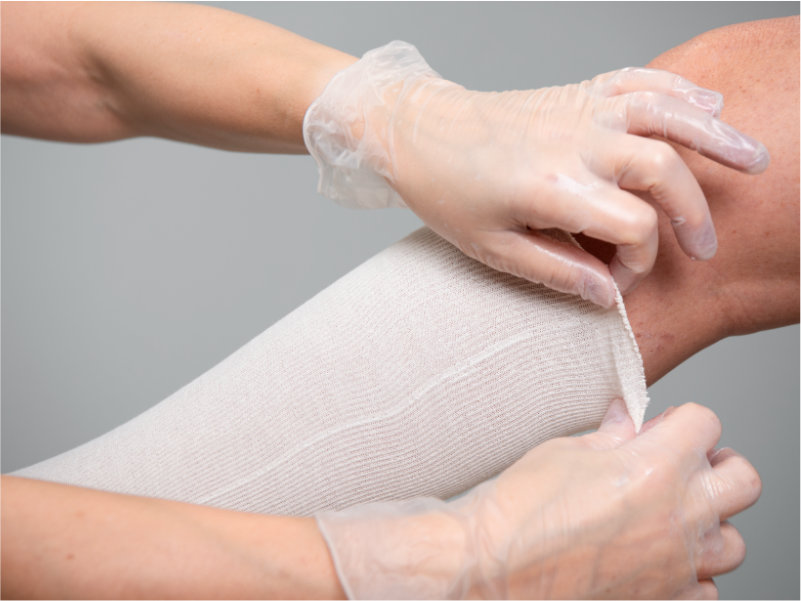 To remove ZIPZOC, roll away down the limb, discard and re-apply another sterile ZIPZOC stocking.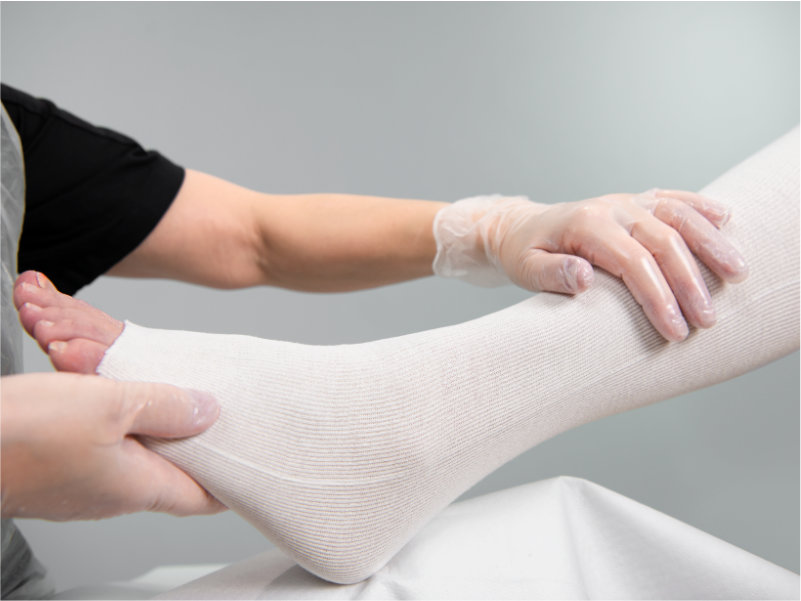 NOTE
ZIPZOC may be used in other parts of the body, for example on an upper limb, to treat dermatological conditions. Simply cut the stocking to size, apply to the affected area and cover with a retention bandage or garment.
Further Information on our Products
Further information is available on our 'Healing with Zinc Oxide' Paste Bandages training film – a short 7-minute tutorial about all three of our products, Ichthopaste, Viscopaste PB7 and Zipzoc.
*Always carry out a vascular assessment before applying compression therapy